Exchange Return Refund
Our hassle-free policy makes shopping easier and happier.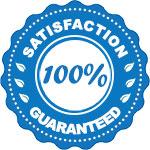 MyLoveHoney wants to make sure all returns, replacements, and refunds are hassle-free. Busy individuals like yourselves are most likely busy with their day to day procedures. We will try to make it easy for you. No fancy written form required. Simply send us an email to explain briefly a problem. We will be in touch with you within 24 hours. Providing us with a picture attachment may usually resolve problems much quicker. You may contact us Here or write us an email at Sales@mylovehoney.com
60-Day Money Back Guarantee:
If you are wondering what happen to your package, all purchase in store comes with a valid tracking number to monitor your shipment progress. In rare cases your package is not delivered in 60 days, we will refund your money back. Let us know immediately and we will make sure you will be treated fairly.
Cancellation Request:
Once an order is placed, it will be processed in 1 – 5 days. Any order changes such as change in delivery address or product size needs to be addressed immediately before an order is dispatched. Cancellation request after an order is dispatched will be treated as a return required.
Returns & Replacements:
MyLoveHoney accepts returns and replacement up to 30 days after the delivery of a package. If a product is found faulty during the grace period, a free replacement or a full refund will be granted. Return is also accepted if a customer decides to cancel a purchase for personal reason. Once a package is returned and received on our end, a refund will be granted, excluding the returning postal fee. Please note that all returning packages must include a valid tracking number.
Please be gentle with our apparel. Treat them as your collectibles and make them last for your siblings. Returns and replacements after 30 days of receipt and/or packages are not in an original state will be handled on a case by case basis.
Was this article helpful?